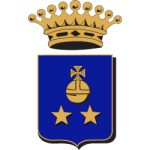 Dear Sir or Madam,
The lineage of the Terrasson Comte de Montleau Eaux-de-Vie is still today a living history, based on the excellence of ancestral skills. The vineyards, with records dating back to the 18th century, were already renowned in the early 19th century. The limestone soil with clay elements gives the Comtes Terrasson de Montleau Cognac its specific character. A LEGENDARY COGNAC was born, retracing the great adventure of the creation and export of a precious nectar that found favour with Royal and Imperial courts.
Correspondence from the Atlantic to the Urals is still unpublished. The letters from all over the world have been carefully archived and will soon be accessible online. The heritage has survived the test of time, all the wars, including in 1870, phylloxera, the grapevine disease, and the First World War, which saw the collapse of the Austro-Hungarian Empire.
This best-seller was one of the most sought-after spirits in the royal courts of Europe. In 1885, it was awarded the "Great Honorary Diploma with Gold Medal", the most prestigious prize, for the excellence of its Cognacs, which were much in demand from "suppliers to the great hotels and restaurants".
Today, the Cognac de Terrasson Cte Gerald de Montleau, just like his grandfather's cognac, is made following age-old ancestral traditions. The great finesse and exquisite aromas of its Eaux-De-Vie infuse it with exceptional charm.